Military Surplus in Boise, Idaho
We specialize in Outdoor recreation gear, Whitewater rafting rental & Sales, & Kayaking Sales
4924 W Chinden Blvd. Garden City, Idaho 83714
Open Monday – Saturday 9am – 6pm, Sunday 11am – 5pm
Learn more about our products by clicking on a photo below.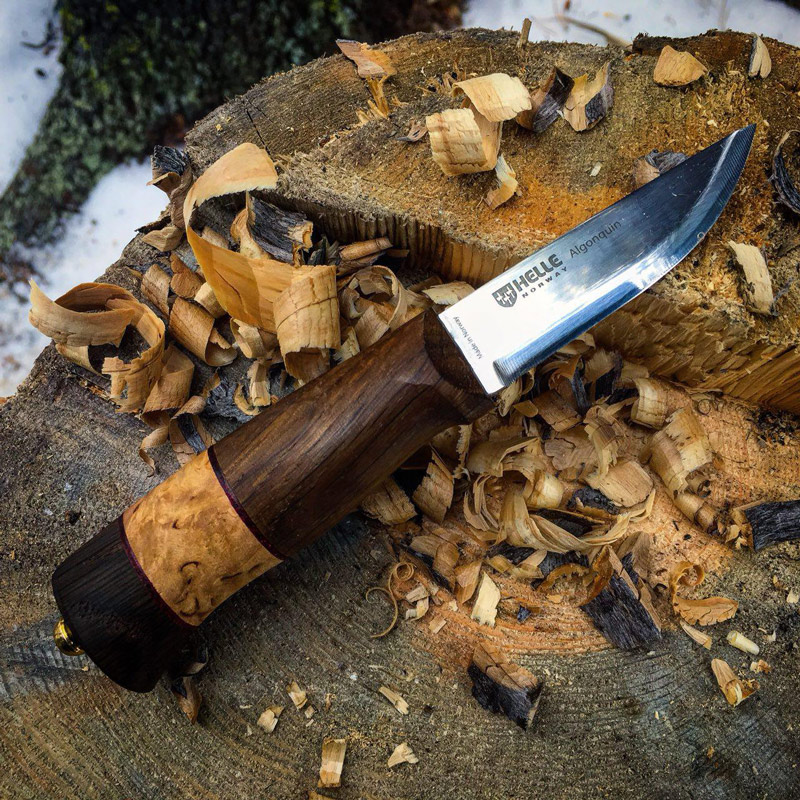 Family owned & Local

We pride ourselves on our great customer service
Boise's oldest and BEST military surplus and outdoor gear store for over 30 years! Come see us for all your  military surplus, whitewater rafting, outdoor clothing, and camping needs. We carry an amazing assortment of outdoor gear: camo clothing, camp stoves, military surplus boots, and boats for whitewater rafting! Submit your email address in mailing list sign up to the right and you will get a special discount coupon plus regular notifications of sales and events.
Sign Up for Our Mailing List for latest Specials & Promotions.
GET YOUR BOISE ARMY REWARD CARD AND GET A FREE PUNCH!
RECEIVE A PUNCH FOR EVERY $25 YOU SPEND AND GET A 10% DISCOUNT WHEN YOU ARE A FIVE STAR SHOPPER! GET YOUR CARD AT OUR STORE LOCATION.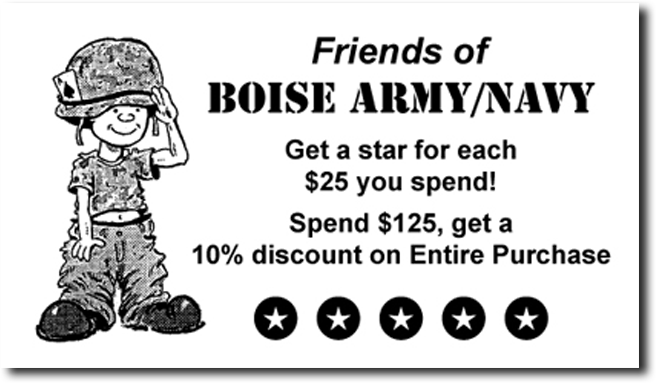 FEATURED SALES & SPECIALS
STAY WARM! WE HAVE SLEEPING BAGS ON SALE NOW!
Click here to check out our other sales and specials.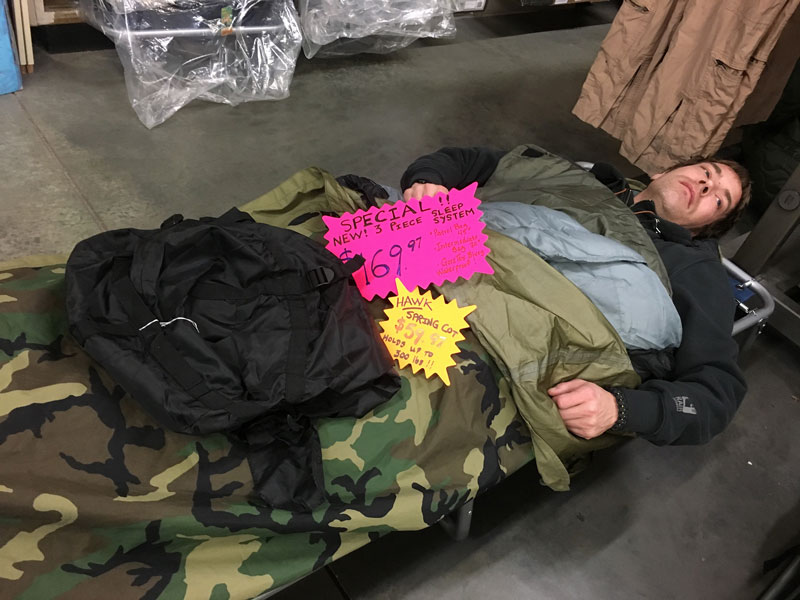 Proud to carry these outstanding products