GET YOUR OUTDOOR GEAR HERE!
FROM BOOTS TO TENTS, WE HAVE WHAT YOU NEED FOR THAT NEXT OUTDOOR ADVENTURE!
Military Surplus in Boise, Idaho
4924 W Chinden Blvd. Garden City, Idaho 83714
DUE TO THE CURRENT SITUATION, WE WILL BE CLOSED SUNDAYS. 
WE WILL BE OPEN MONDAY – SATURDAY 10AM – 5PM.  
PLEASE PRACTICE SOCIAL DISTANCING WHILE SHOPPING.  
PLEASE ASK FOR ASSISTANCE SO THAT YOU CAN GET WHAT YOU NEED AND KEEP YOUR SHOPPING EXPERIENCE SHORT AND SWEET! 
Learn more about our products by clicking on a photo below.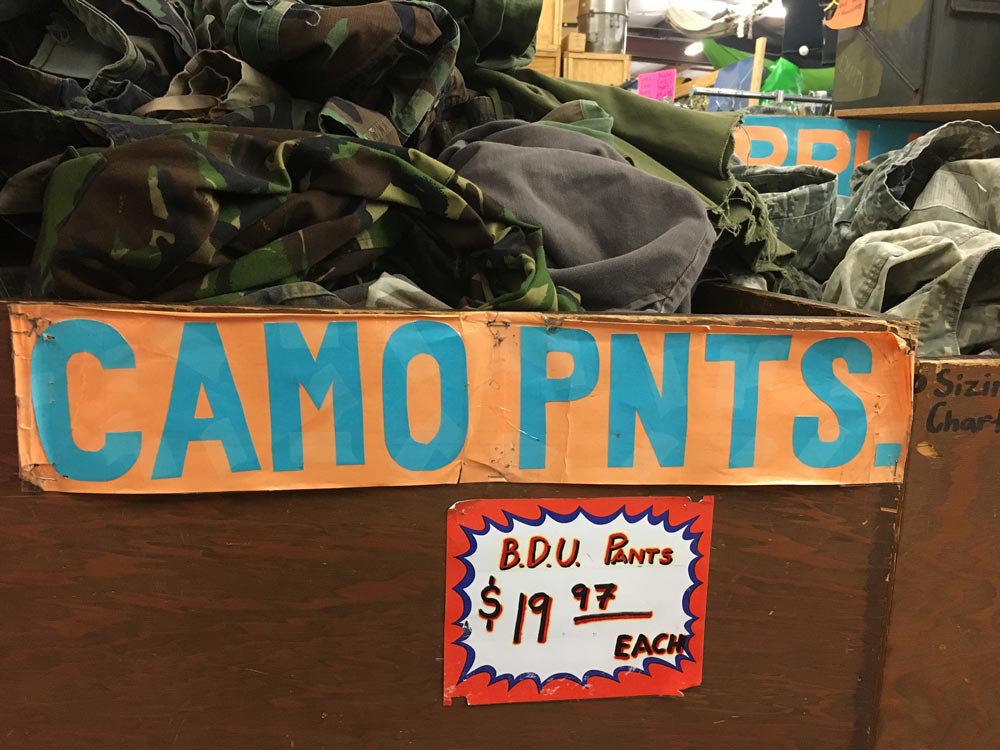 Family owned & Local

We pride ourselves on our great customer service
Boise's oldest and BEST military surplus and outdoor gear store for over 30 years! Come see us for all your  military surplus, whitewater rafting, outdoor clothing, and camping needs. We carry an amazing assortment of outdoor gear: camo clothing, camp stoves, military surplus boots, and boats for whitewater rafting! Submit your email address in mailing list sign up to the right and you will get a special discount coupon plus regular notifications of sales and events.
We are not your every day outdoor gear store. We have an incredible collection of sharp, pointy objects, featuring knives and other tools from Helle, Mora, Schrade, Gerber, Old Timer, and Ka-Bar! Our inventory changes often. We feature unique military surplus items, plus a good selection of self defense products, new outdoor camping gear, Meals Ready to Eat, other camp food, military ammo cans, paracord and rope, as well as rafting and kayaking supplies and accessories.
Sign Up for Our Mailing List for latest Specials & Promotions.
BOISE ARMY REWARD CARD
RECEIVE A PUNCH FOR EVERY $25 YOU SPEND!
GET A 10% DISCOUNT WHEN YOU ARE A FIVE STAR SHOPPER!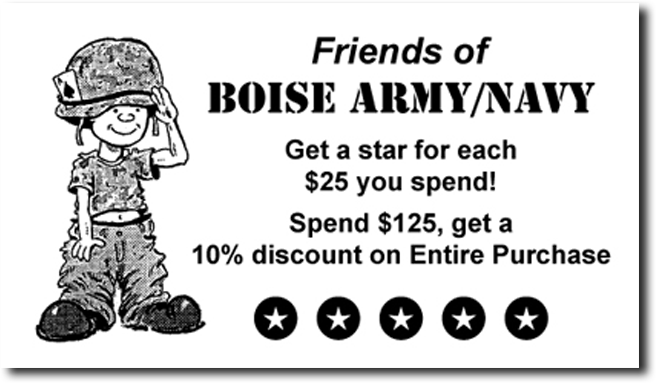 TAKE A HIKE! TACTICAL DUTY BOOTS AT DISCOUNT PRICES!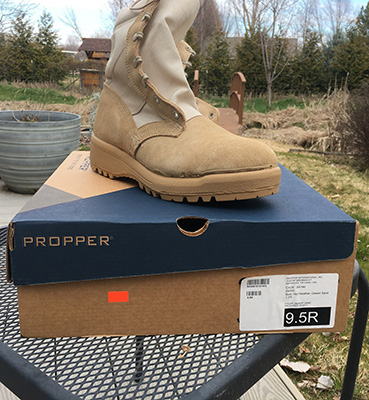 Proud to carry these outstanding products