Sales & Specials Boise Army Navy Store
CAMPING GEAR ON SALE NOW!

Tents, MRE's, and Camp Stoves are on sale during the entire month of March!
4924 W. CHINDEN BLVD. GARDEN CITY. IDAHO. 83714
OPEN MONDAY- SATURDAY 9AM – 6 PM. SUNDAY 11AM – 5 PM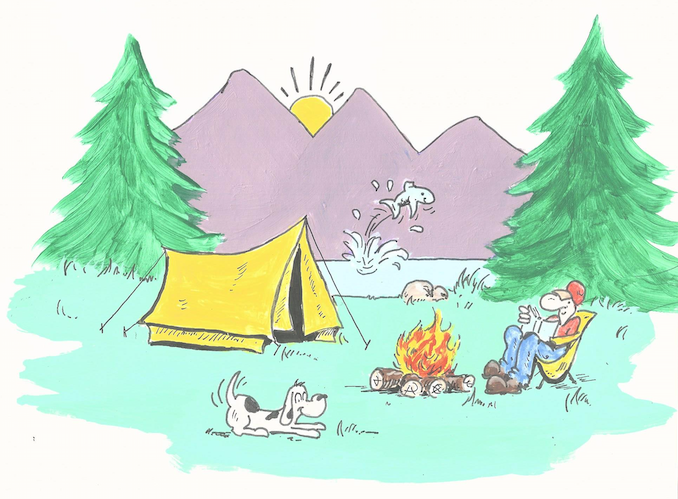 All Tents are
10% Off
G.I. Surplus tents are now on sale! $80.97 – $116.97! Lightweight, waterproof, comes with rain fly. Easy to set up! Many more styles to choose from!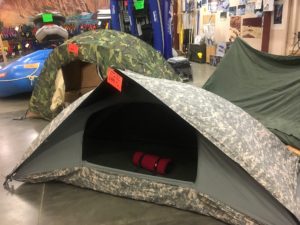 Mil-Tec Backpack
Folding Stove 10% Off
Now only $22.47! Includes plastic storage case. Stainless steel. Electronic ignitor. Output: 10,000 btu. Product Weight: 115 grams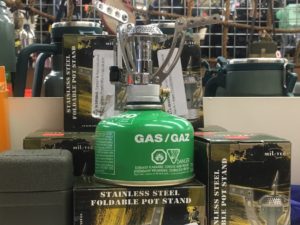 MRE By Sopakco
12 case now $62.97
Military grade Meals Ready To Eat! Includes entree, sides, crackers, dessert, spoon, and heater. This is a great value for the money!