Knives and Other Cutting Tools Available in Boise, Idaho
WE HAVE KNIVES, HATCHETS, AXES, MACHETES AND SO MUCH MORE!

4924 W. CHINDEN BLVD. GARDEN CITY. IDAHO. 83714

IF YOU LIKE KNIVES AND OTHER SHARP, POINTY OBJECTS, YOU NEED TO COME TO BOISE ARMY NAVY! WE OFFER OVER 90 STYLES OF KNIVES AND CUTTING TOOLS. OUR PRODUCTS RANGE FROM BUDGET POCKET KNIVES TO HAND CRAFTED FIXED BLADES. WE HAVE MORA KNIVES FROM SWEDEN, INCLUDING THE POPULAR $20 CARBON OR STAINLESS STEEL FIXED BLADES, HELLE KNIVES FROM NORWAY WITH AMAZING HAND CRAFTED WOOD HANDLES AND POCKET KNIVES, SPRING ASSIST KNIVES, AND OUT-THE-FRONT KNIVES. PRICES START AT $3.97 FOR THE BASIC FOLDER.
Other specialty knives include:
Butterfly knives
Push Daggers
Assist open folding knives
Throwing knives
Swiss Army knives and other multi-purpose knives
Ka-Bars
Kukris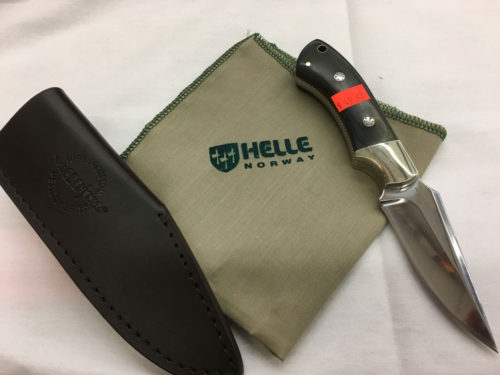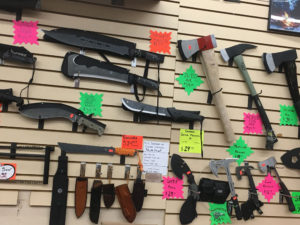 In addition to knives, we carry many other cutting tools. We stock the Hults Bruk Axe and Hatchet and several styles of hatchets, axes and machetes by Gerber, Nordic Fire, Grayvik, Old Timer and 12 Survivors. We have tactical spears, plus replica swords, katanas and ninja weapons. PLUS MORE!
We offer all you need for knife sharpening and maintenance! We can demonstrate how to keep that blade sharp!